Since the purchase of my mid century modern credenza. I see my style for my den slowing evolving into a modern space. I hate to really label  my style with a definition, but it is what it is. I was watching the new HGTV show Secrets From A Stylist from the new design star winner, and loved what the work produced in the living room. Go Emily. I'm excited to see your talent showcased on HGTV.
This sofa I am in love with. I think I am SOLD. Now can I find one? Good move Emily! I am sure the creator of glee (above), is gleeful with his space.
Below are some spaces that I love of other bloggers. Though not all are fully modern, there is hint somewhere in the space. I love the clean lines of a mod sofa, or the wood tones of a mid century credenza or desk.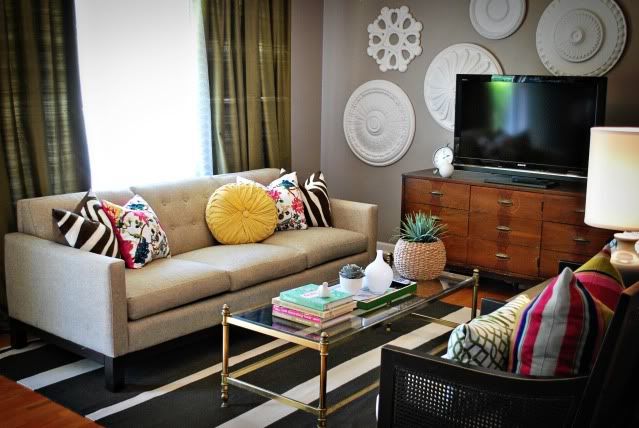 Random images I love of spaces with modern furniture
See what a mean. Clean lines. Usually square. But FAB to me.
XOXOX,
TamStyles
*images living etc, and apartment therapy