For those of you that comment on GIGS, and even those that don't. I need your help just a little. PRETTY PLEASE WITH CHERRIES ON TOP.
I posted a survey a while back, and yall were gracious enough to participate, and I thank you. This time around, I am asking what blogs are you reading often? If you could leave a comment advising of your top blog reads  I would appreciate it.
**PLEASE ADD YOUR PREFERENCE: STYLE or INTERIOR DESIGN BLOGS**
This is not a violation of privacy or anything. No social networking agreement to sign here in case a GIGS movie is written or something, and this post ends up in it. (key laughs..maybe)
XOXOX,
TamStyles
I have also added BLOG LOVIN if any of you use that service.
You can follow GIGS by clicking below: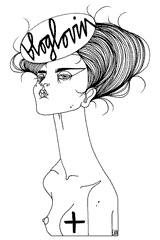 *image source: my apologies i cant recall. if you know please advise
**Thanks for the feedback. The overall reason for this post was to piggyback off of my survey to get a general idea of a GIGS reader. Who they are, and what they read. There will be a new design, and with that new design…hopefully better content**
Thanks again!
Tamara