Happy Hump DAY! I had a wonderful Tuesday with the hopes of a wonderful opportunity, and I am excited with the possibilities. Good vibes for Tam guys!
Now. I cant very well shop at Anthropology, and not get the Ikat bowl that I have wanted for some time now. They are small bowls, but make a huge visual statement. So pretty.
I also have my eye on these as well. The set below is the perfect palette for a twenty something, moving into her first place. I love it.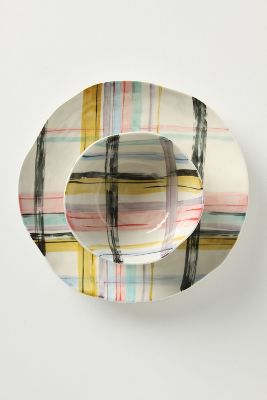 ---
Aren't these just absolutely loveable? They are props inside of Madewell. I was so in love with them. I sneaked, and looked at the bottom just to see if there was a price tag. Lets be honest, I knew they were props, but that little person in me wanted to see for sure.