Are you a fan of Mid Century décor? These door sets sold by Crestview sets sold by REJUVENATION offer a boring door a huge kick of style. You pick your finish, and an instant change.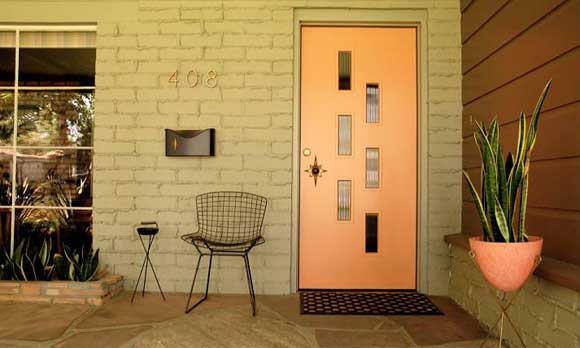 What was old is always new, yes?
…and to finish it all off. Great door numbers.
High Fives & Hugs,
Tamara
images: Crestview, and Rejuvenation