I usually don't post to much celebrity "news". But I saw these and my mind started to think. So of course I wanted to chat it up with you guys a bit. Why Not?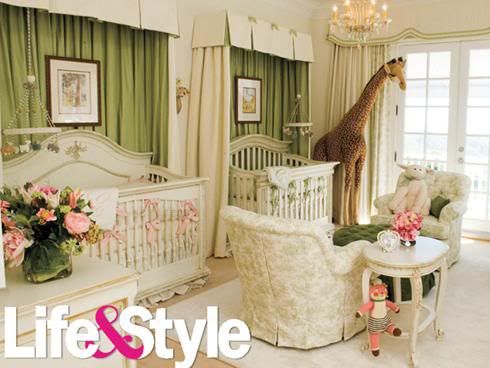 Question. If you had it. Would you spend $100,000 on a nursery?
Tam
images (LIFE AND STYLE) here.